Some of India's far-left propagandists aren't content with merely twisting its history and mythology — they're actively twisting its latest news as well.
Controversial mythologist Devdutt Pattanaik today shared a series of four pictures on his Twitter account. One of the pictures showed Mamata Banerjee doing what seemed to be an on-ground survey of a flood affected region, while the three other pictures showed PM Modi, Bihar CM Nitish Kumar and UP CM Yogi Adityanath doing aerial surveys. "The difference between a female leader and 3 male leaders….ouch," he captioned, implying that Mamata Banerjee was on the ground taking stock of the situation following cyclone Yaas, while other leaders were merely surveying the situation from the comfort of their planes.
But Pattanaik's post was completely misleading. While it was cleverly shared at at time when Cyclone Yaas has hit eastern India and relief efforts were in the news, the picture he'd used of Mamata Banerjee visiting a flood-affected area was from four years ago. It was taken from an article published by India today on 21st August 2017. "CM Mamata Banerjee visits North Bengal," the image had been captioned.
Devdutt Pattanaik thus deceptively shared a four-year-old photo to compare the efforts of Mamata Banerjee with other leaders. There are several old pictures which show Narendra Modi and CM Yogi visiting flood affected areas too, but Pattanaik only chose to show pictures of them doing surveys in airplanes, while he used a four-year-old picture of Mamata Banerjee to compare her favourably to the other leaders.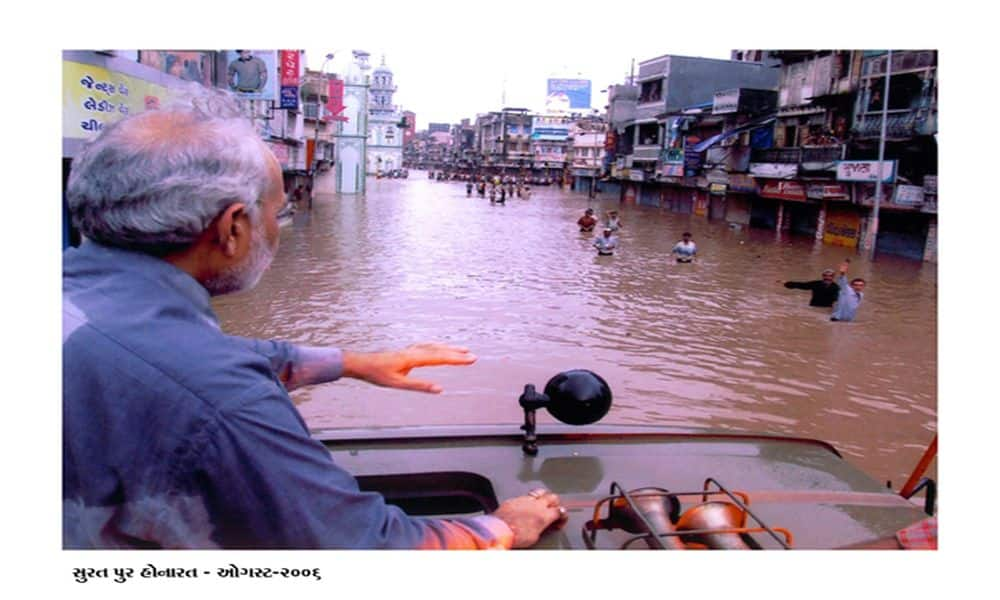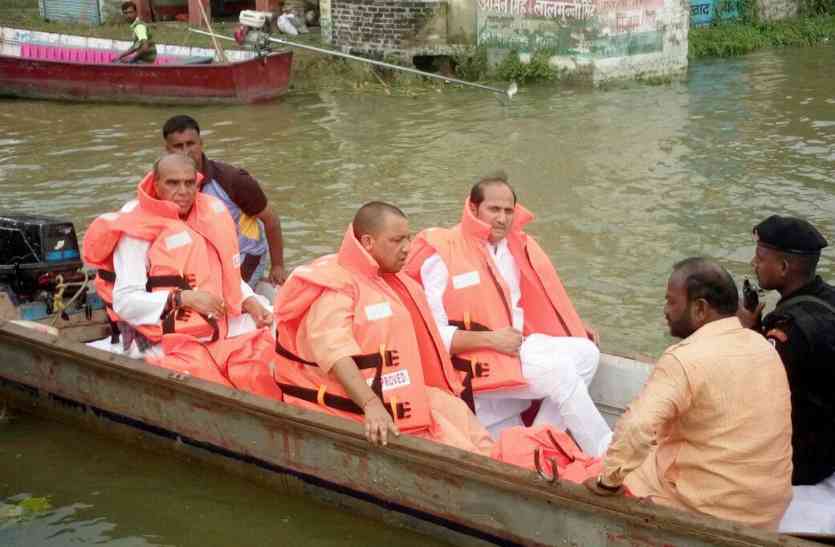 This, however, isn't the first time Devdutt Pattanaik has been caught spreading fake news. In January this year, a complaint had been filed against him for spreading fake news that Dalits weren't allowed into the Jagannath Temple in Puri, and he has often been caught spewing vile obscenities directed at women on Twitter. But apart from regularly distorting Hindu mythology in his books, Devdutt Pattanaik now appears to have graduated to distorting current affairs to further his political narratives.
The Daily Switch needs your support!
If you find that the work we do is useful, and would like us to keep producing content, please consider making a donation.