As if the BJP wasn't already fighting leftists, the biased media, opportunist politicians, hostile foreign nations, a pandemic and a cyclone on the outside, it now also seems to be cultivating enemies within its own ranks.
BJP has raised eyebrows after appointing NDTV journalist Dinesh Mansera as the Media Advisor to Uttarakhand Chief Minister Tirath Singh Rawat. As per media reports and his LinkedIn profile, Dinesh Mansera is in-charge of the Kumaon circle at NDTV. Reports say that Dinesh Mansera will "act as a bridge between the government and the media by becoming the voice of the people."
But the appointment of a current journalist from NDTV, a platform which regularly publishes fake news to discredit the BJP government, has raised eyebrows online. Netizens dug up old tweets of Dinesh Mansera in response to his appointment. In a tweet from June last year, Mansera had said that there's only a difference in a letter between 'Fake' and "Feku". Feku is a name leftist extremists pejoratively call PM Modi.
In another tweet, Dinesh Mansera had appeared to criticize the Ram Mandir judgement. In response to a tweet about the judgment in which the disputed Ayodhya land was given to the Hindus, Dinesh Mansera had said that it was shocking that the day had come when a few men could decide where the gods would sit.
In May last year, as migrants were returning home after the coronavirus lockdown had been imposed, Mansera had wondered if the country's labour minister was missing. "Who is the Labour Minister? Has anyone seen him? We workers are looking for him," he'd snarkily tweeted.
And if that wasn't enough, he'd also appeared to mock Baba Ramdev's swadeshi push, asking him to stop importing petrol if he was so concerned about using Indian goods.
In another tweet, Mansera had appeared to criticize the Kumbh mela this year.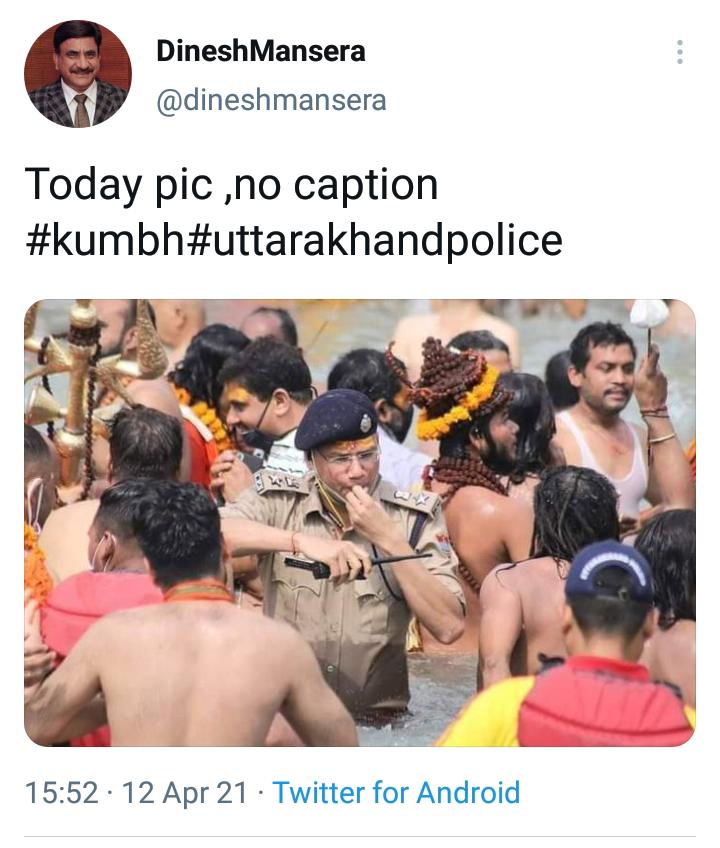 Now this is pretty standard fare for left-leaning NDTV journalists, but this particular journalist has been appointed as the media advisor of a BJP Chief Minister. With his obvious biases, hate for PM Modi, and disdain for Hinduism, one might wonder how exactly he's going to help the BJP reach out to the media and people of the state. Other parties seem to treat adversarial journalists rather differently — Shiv Sena had jailed Arnab Goswami, and AAP kicked out 7 Hindustan Times reporters from its WhatsApp group after it published a single story critical of the Delhi government. But with the BJP now offering roles to journalists who'd like nothing better than the complete and absolute destruction of the party and its principles, one wonders if BJP's apparent show of tolerance might be just one step removed from harakiri.
The Daily Switch needs your support!
If you find that the work we do is useful, and would like us to keep producing content, please consider making a donation.