India had barely gotten over the shock of discovering that its taxpayer money was being used to fund research that called Kashmir "India occupied Kashmir", but it's now been revealed that this dissertation wasn't an aberration at the Tata Institute of Social Sciences — it's the norm.
Several research projects which call Kashmir "India Controlled Kashmir" and speak of the "military occupation" in Kashmir have been unearthed. Last week, a TISS thesis towards an MA in Women's studies had gone viral, which had the title "Engendering Conflict: Understanding the impact of militarization, conflict and pandemic-induced lockdown on domestic violence in India Occupied Kashmir." The thesis had drawn sharp criticism from India's netizens, who'd wondered why TISS, which is funded by the Indian government, was promoting such research.
TISS had then tried to distance itself from the project, and said that it was investigating the issue through its Twitter handle, @TISSpeaks. But it now turns out that this wasn't the only research study which had referred to Kashmir in such terms.
Podcaster and academic Abhinav Prakash has unearthed several TISS research studies which make similar claims about Kashmir. In 2015, TISS had published a study titled "State's Coercive Apparatus: A study of military occupation in Kashmir". The project was written by one Amreeta Syam, and published by the Tata Institute of Social Sciences.
Another TISS thesis had tried to justify the violence used by terrorists in Kashmir, and termed these activities as a "self determination movement". "Violence as a form of resistance: A study of post 1989 self determination movement in India," was the title of the project, which was written by Pranika Madar, and published by TISS in 2015.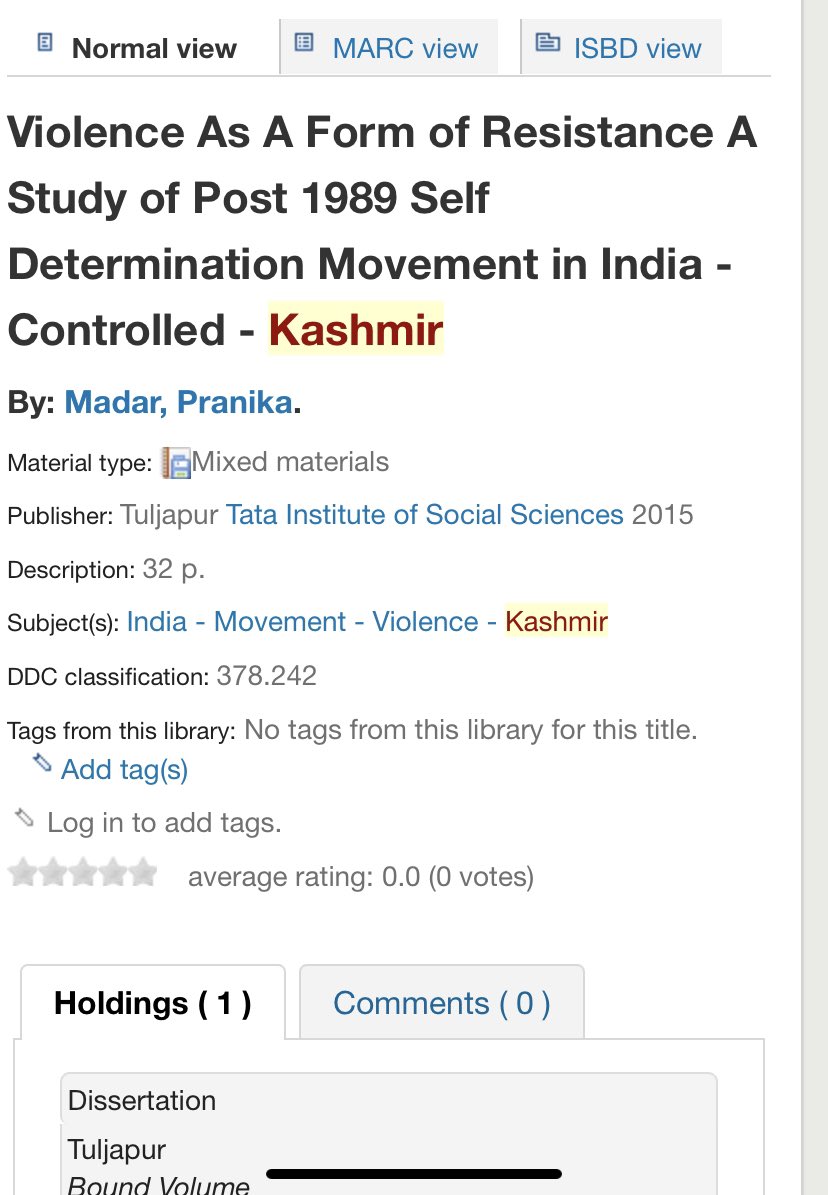 Yet another thesis had tried to glorify the terrorist activities in the valley. "Poetry of resistance: A study of violence and Azaadi in Kashmir," was the title of a project by Sreyasi Mukherjee. It was published by TISS Guwahati in 2017.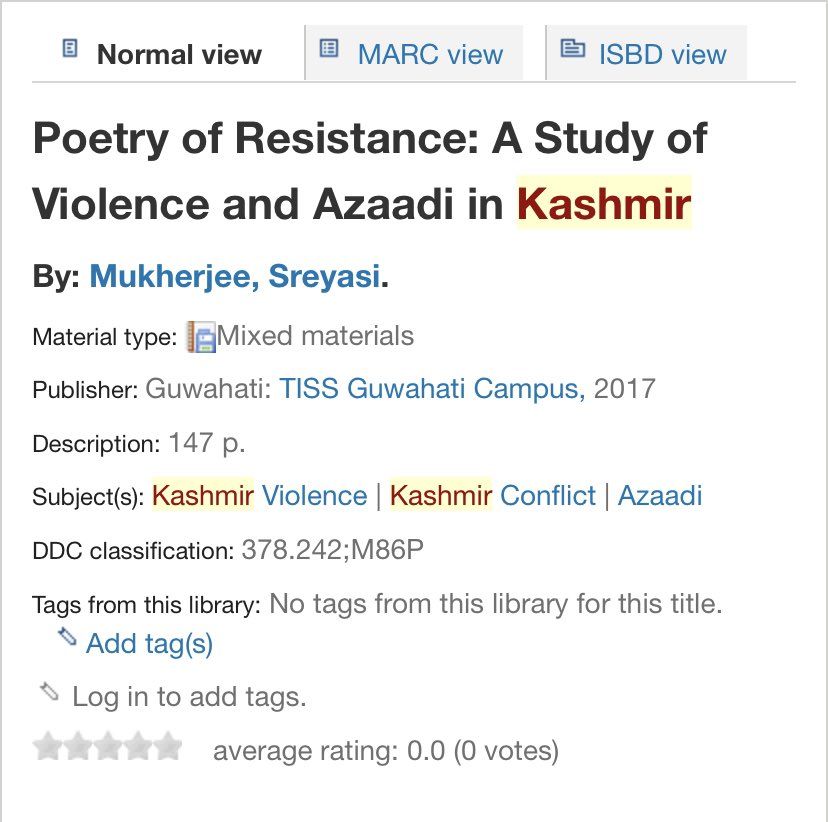 It is by itself unthinkable that any Indian citizen could describe the Kashmir conflict in these terms, but what completely boggles the mind that all these research papers are being funded by the Indian taxpayer — TISS is fully-funded by UGC, which gets its funds from the Indian government. TISS might've tried to pass off the first such thesis as oversight, and said it was investigating the issue, but these older research papers should show how the Tata Institute of Social Sciences has been using Indian taxpayer money for years to covertly wage war against the Indian state.
The Daily Switch needs your support!
If you find that the work we do is useful, and would like us to keep producing content, please consider making a donation.